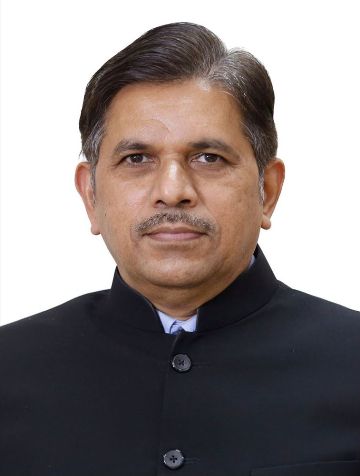 Prof. Suhas Pednekar
Vice-Chancellor
Our UGC Human Resource Development Centre, University of Mumbai was one of the very first HRDCs established way back in 1987 by UGC to provide training for teachers of tertiary education for enabling their personal and professional development. Over a period of time, this centre has blossomed into an institution renowned for the quality of its training programmes, crossing several milestones in its journey towards excellence. The National Assessment and Accreditation Council (NAAC) has rated our HRDC as a Performer and has ranked it as 7 th amongst the 66 HRDCs in the country.
Our UGC HRDC has also received RUSA grants under Faculty Development Component and has conducted several innovative programs in addition to the UGC programmes. It has also conducted online Refresher Course in Economics through SWAYAM portal. So far around 19,000 teachers have been benefitted by various programmes conducted by our HRDC.
UGC HRDC, University of Mumbai has also created new training infrastructure like smart class rooms, seminar hall, computer labs etc. utilising RUSA grants and is planning to conduct online courses to be in line with the paradigm shift happening in teaching and learning.
With such a commitment to excellence, I am sure UGC HRDC University of Mumbai will realise its vision of transforming the teachers into inspirational role models.
I wish our HRDC success in all their future endeavours.